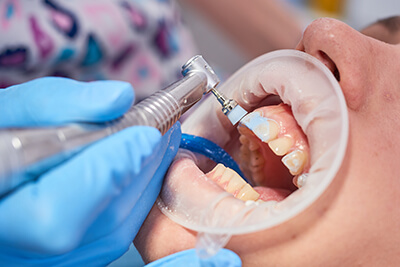 Professional cleanings performed by a certified dentist or hygienist are just as important to your dental health as daily brushing and flossing.
Using specialized tools and training, your hygienist or dentist will:
Remove plaque build-up from the surfaces of teeth. (Bacteria in the mouth form plaque, which collects on teeth and causes decay, gum disease, and gingivitis.)
Remove tartar from teeth surfaces. (Tartar, or calculus, is plaque that has become so hardened on the teeth that its removal requires special procedures.) Tartar below the gum line is also an indicator of gum disease.
Remove surface stains from teeth through polishing.